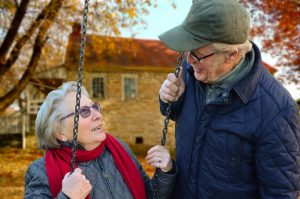 Certainly, moving to a new location is very stressful. However, moving a senior to a new location carries a lot of new issues that are not associated with a younger family member. Often, it's more than just packing and throwing boxes into a truck. It's about moving the senior in a kind, gentle, manner that smooths the transition to their new location, whether the location is a senior living facility or a new apartment. We are here to provide you and your family with a professional senior moving service that caters to seniors. We have dedicated senior moving managers that understand your concerns and work out all the details.
Dedicated Moving Service
We guarantee that we will provide the utmost care for your move. Making a move to the new location less stressful. The fact is that moving a senior is a very emotional and stressful event for the entire family. They are moving away from their family, leaving familiar ground that is filled with warm memories. We are here to help you and your senior adult transition to a new environment almost effortlessly. We are a dedicated moving service that has provided moving services to seniors for some years. Consequently, we are an experienced company with a staff that understands your special concerns about moving your senior adult to a new location.
Senior Movers
Moving seniors takes a proper amount of planning and understanding the special problems and concerns connected with moving an older adult that might have mobility problems or other concerns. Therefore, every professional senior moving company offers their kindness and caring support, along with a specialized customer assistance or Senior Mover that is very knowledgeable about moving seniors to a new location. Indeed, our senior moving company handles all moves with great sensitivity to your special needs.
Why A Senior Moving Company Is Best
Often, even the idea of moving a senior is just too overwhelming for the family. The fact is that a senior moving company will provide you with the peace of mind that is worth its weight in gold to the entire family. Experienced professionals are on board that manages all the details involving downsizing and moving to a smaller residence or retirement facility. You probably realize that moving is too much of an emotional issue for most families. Consequently, a moving service can:
Sort through personal items and furniture
Coordinate and pack items involved with the move
Move the items to the new location
Unpack and set up the new home for senior
Senior movers provide you with services that plan, coordinate, and supervise every big and little step connected with moving. The duties of an expert senior moving service are to provide you with the guidance, support, and help required every step of the way. Contact us for more information on how we can assist with your upcoming move.